The Caltronics Difference: Managed Print as a Service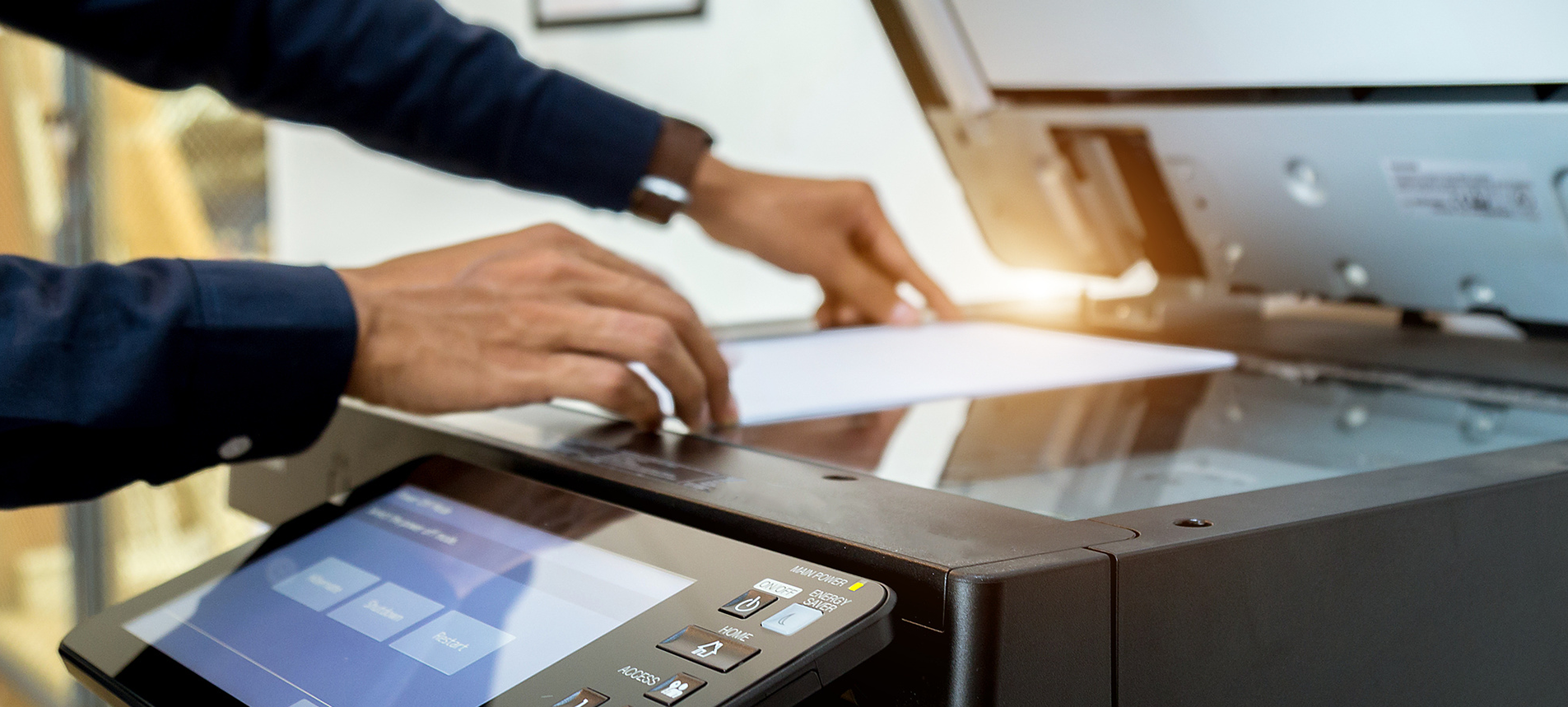 We create a customized managed print services program that allows people, processes, and technologies to work together seamlessly and achieve your organization's goals. Our consultative approach allows us to understand your business and your needs. Then we apply the appropriate solution to streamline and improve your business process.
Caltronics is a different kind of managed print services company. We offer custom-fit client-specific solutions, ongoing services, technology independence, and much more. Every business is different, and so is every Caltronics partnership. Using our In-Depth Assessment, we create a custom-fit managed print service program that will work seamlessly with your current organizational structure while enhancing your company's productivity.
Each Caltronics partnership begins with Total Managed Print Services, a comprehensive cost-per-print program that works with your existing devices, providing maintenance, supplies, service, printer usage reporting, and efficiency evaluation in one simple package.
We also provide your current devices a service refresh with new technology from world-leading printer manufacturers and a top-of-the-line service department. This gives you the benefits of a like-new printing and imaging infrastructure without the capital investment of purchasing new devices.
No matter what level of service you choose, Caltronics will work closely with you to monitor your environment. We want to ensure our service adapts to your growth and changing needs. Allow us to show you with our In-Depth Assessment how we can remove the hassle of multiple vendors and invoices with one streamlined, easy-to-understand program.
STEP 1: OUTLINE GOALS & OBJECTIVES
As a service-led organization, we work to gain a complete understanding of your goals and objectives. We take into account any upcoming initiatives or changes that might influence your managed print services.
STEP 2: REVIEW EXISTING PROCESSES & PRINTING ASSETS
We analyze whether your existing devices and printers are adequately meeting your needs. This gives us the data we need to improve your assets and processes so your employees can work more efficiently.
STEP 3: STRATEGY BUILDING
Our in-depth print infrastructure analysis allows us to create a collaborative Managed Print Services program. From redeploying or replacing devices to changing print processes, we will work with you, hand in hand, to ensure the best outcome.
STEP 4: IMPLEMENTATION
Our Collaboration Hub gives you real-time access to track progress, start to finish, right from your internet browser. With daily updates, the Hub keeps you in the loop while your printers are integrated into the Caltronics managed print services. 
STEP 5: ONGOING ASSESSMENT & IMPROVEMENT
Our Managed Print Service integration is just the beginning of our partnership with you. We provide quarterly reviews to discuss and revise our strategies to create an ever-improving managed print solutions program.